---
Deb's clients are just normal folks and a handful of celebrities, such as:
Tom Arnold
Rudy Galindo
Members of the Oakland Ballet
---
Call now to set up your personalized training program!
(510) 834-FITT
About Debby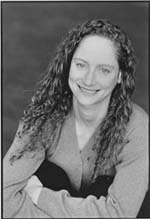 A lifelong champion athlete – with achievements in multi-sport events, such as half Ironman triathalons and marathon – Deborah Kaplan combines swimming, running, cycling, and weightlifting into her daily routine, while teaching physical fitness in group classes and on a one-to-one basis. She's also been chosen an Elite Member of the Power Bar Team for the past seven years – an honor that feeds her prestige as well as her body.
Deborah's more than a fitness freak – she's got an infectious way of spreading her message to the masses. For several years, she hosted a popular fitness segment on ABC Channel 7 News in San Francisco, where she created and produced exercise routines that work for all people, whatever their age, occupation, and physical fitness (or lack of it!).She continues to appear as a guest on many local stations.

As part of her ongoing training (she has the regular laundry list of sports certification, including a Health/Fitness Instructor certificate from the American College of Sports Medicine, another in Sports Injury Rehabilitation from the American Academy of Health & Fitness Professionals, and a Reebok Core Body Conditioning certificate), Deborah is trained in the PhysicalMind method of Pilates. Fluent in Spanish, she also has earned a B.A. in Spanish language and literature from the University of Michigan. Debby is currently studying to be a licensed Wellcoach through the Wellcoaches Corporation where she will continue to guide individuals in making lasting lifelong changes in the area of health, fitness and wellness.

Deborah's programs are customized for each individual and concentrate on proper technique, stretching, cardiovascular conditioning, and nutritional guidance. She can design anything from a fitness program for a long vacation to mini-fitness routines that can be done at work. Deborah also conducts clinics and workshops where she focuses on Core Body Conditioning as well as approaches to a Healthy Lifestyle.

Her clients are just normal folks who want basic conditioning, injury rehab, or competitive training, but they also include a sprinkling of celebrities, such as actor Tom Arnold, figure skater Rudy Galindo, members of the Oakland Ballet,and local newscasters with ABC News.