SHOP NOW
Deb Kaplan has trained celebrities such as:
Tom Arnold
Rudy Galindo
Members of the Oakland Ballet
Wellness International Network
.
In an unparalleled approach to securing total wellness, WIN is proud to offer the most extensive and outstanding line of health-related products on the market today. From weight management and personal care programs to nutritional supplements for day and nighttime use, WIN's revolutionary designs are specially created to support a healthier, more active lifestyle.

Formulated with the finest raw materials available and utilizing the most advanced manufacturing techniques in the industry, each WIN product is exclusively designed to ensure uncompromised quality and performance. WIN continually examines the results of research done by the world's foremost product developers in order to expand the existing and carefully selected product lines.

Shop at IntoWellness.com
---
Xymetri has introduced some of the most important discoveries in nutrition and cellular health in this millennium.

We're rated among the top performing companies in our field with year upon year of unprecedented growth and success. Today we are one of America's most avant-garde companies, while providing provocative developments in both integrative and alternative medicine.

Xymetri is providing the world with superior health products made from the finest natural ingredients on the planet. We believe by nurturing your body's natural ability to regenerate and grow healthy new cells, that we can advance the science of healing, and enhance youthful vitality at every age. . .
Click here to shop at Xymetri: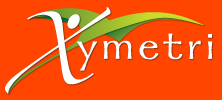 Representative ID #: 436878
(You will need this number to purchase products)